To know about the internship visit to the internship program, uder that you'll get to kown all the details about the intership and their projects.
If you want to do enroll for internsip then click on the registration tab as givenin the below image.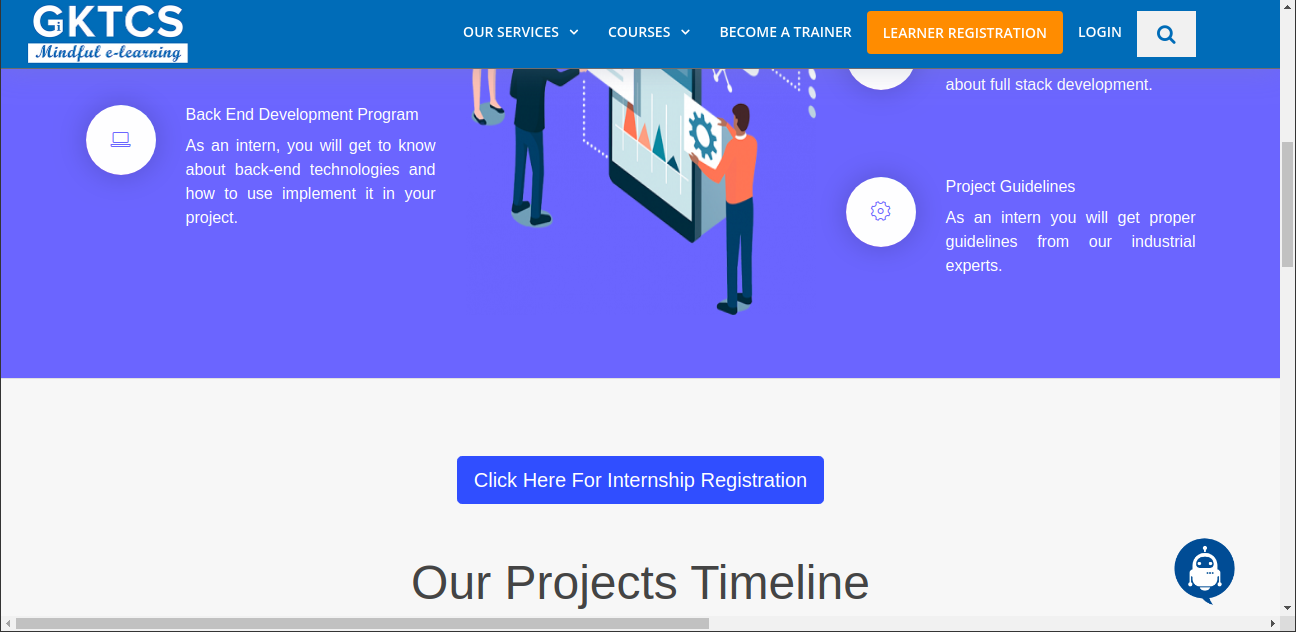 After clicking on the tab signup page will get popup, kindly fill all required details and don't forget to select the captcha :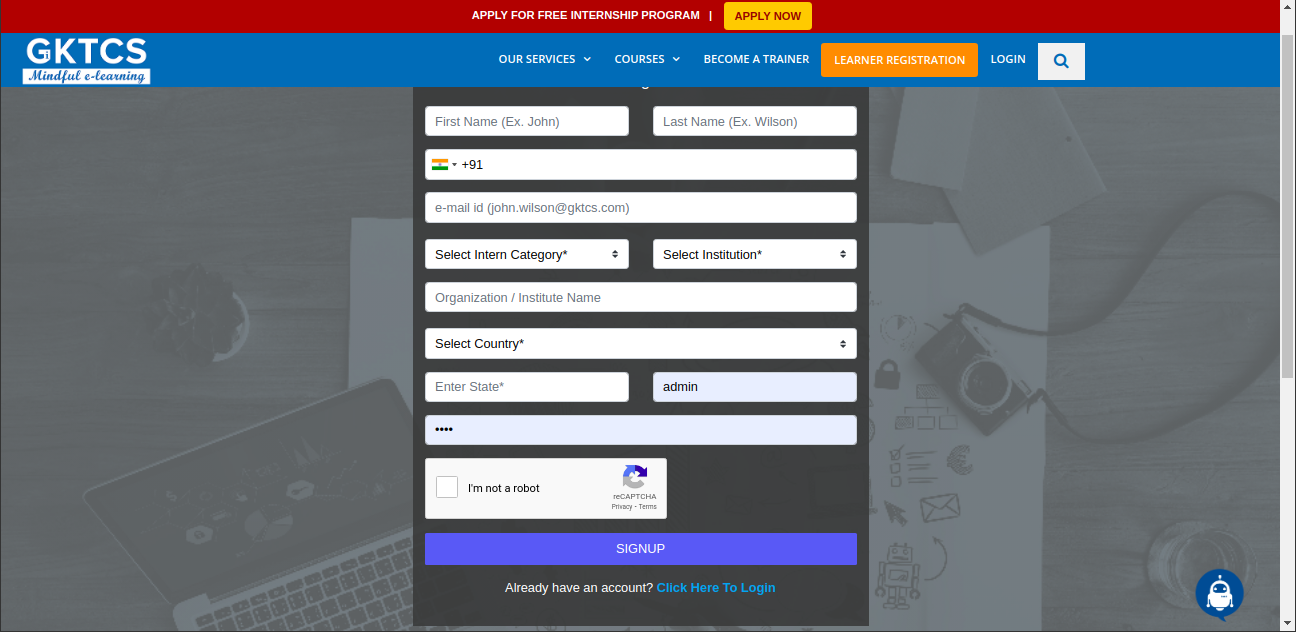 As soon as you get finished with the registration then you'll receive activation mail via clicking on the activate account tab you can activate your account.
After activating you have to fill your profile :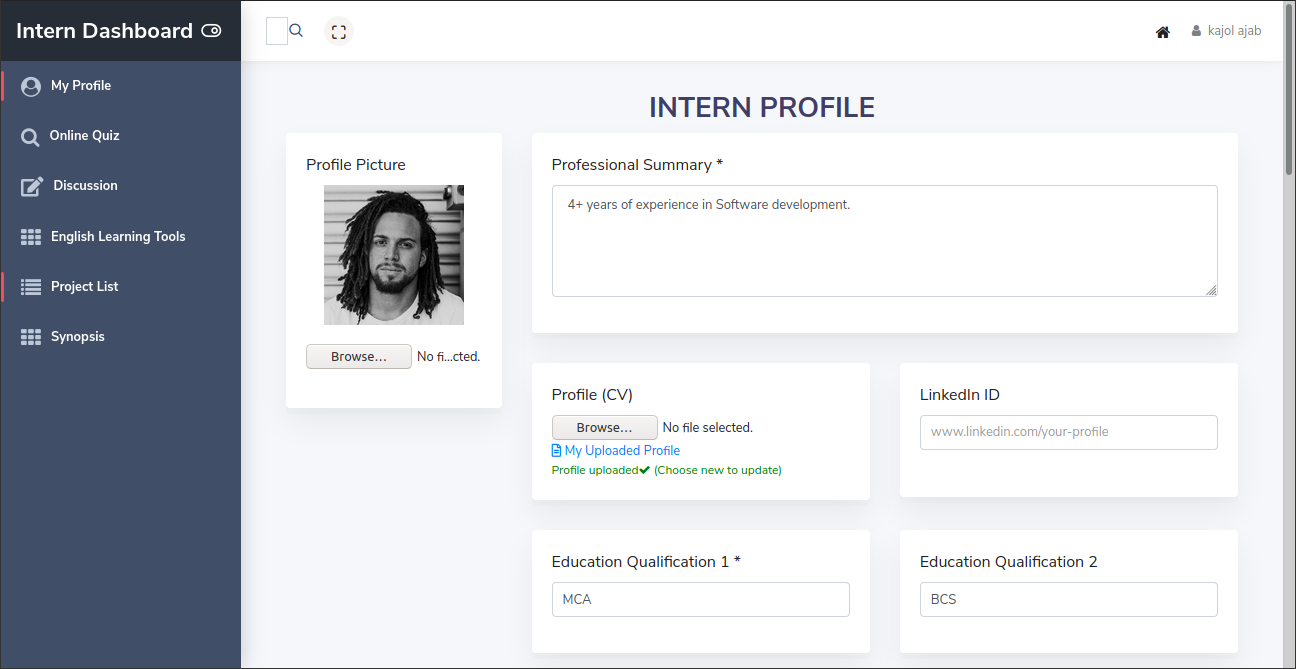 After submitting the profile it will get approved by the company's manager and will alot you an online quiz according to your profile.
The approval mail will be received, so after approval you have to give online quiz 1st . For that visit to your dashboard and select online quiz and click on quiz name.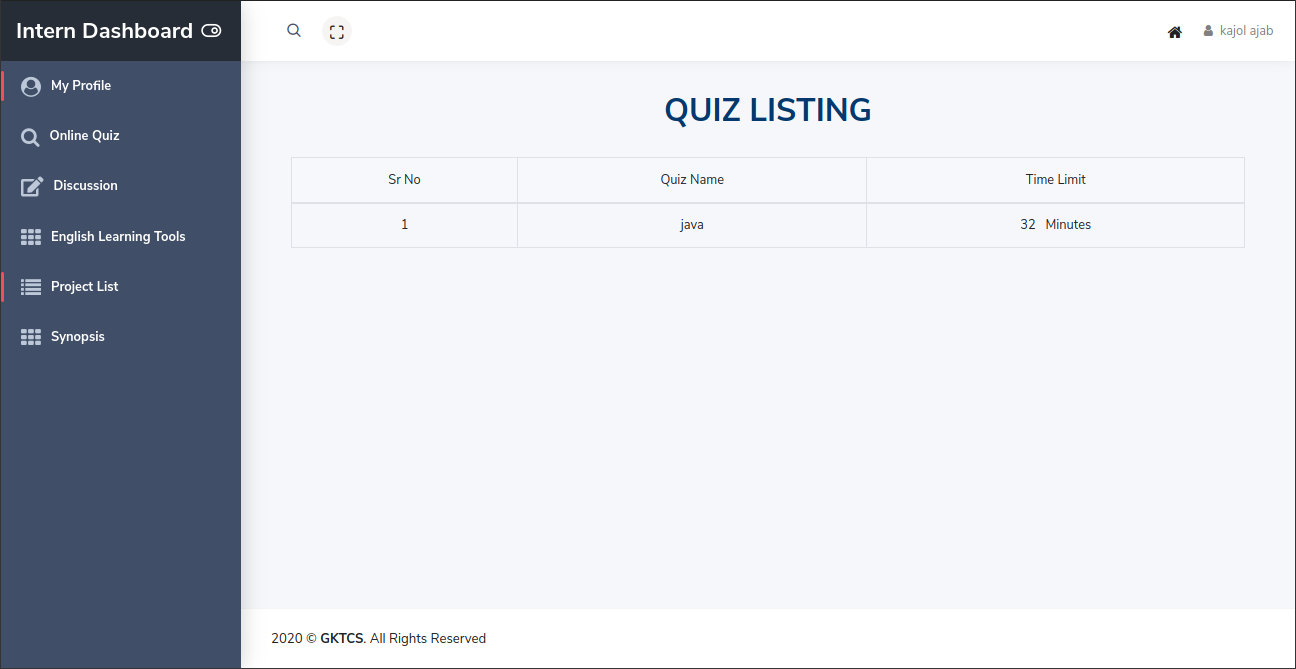 Then start the quiz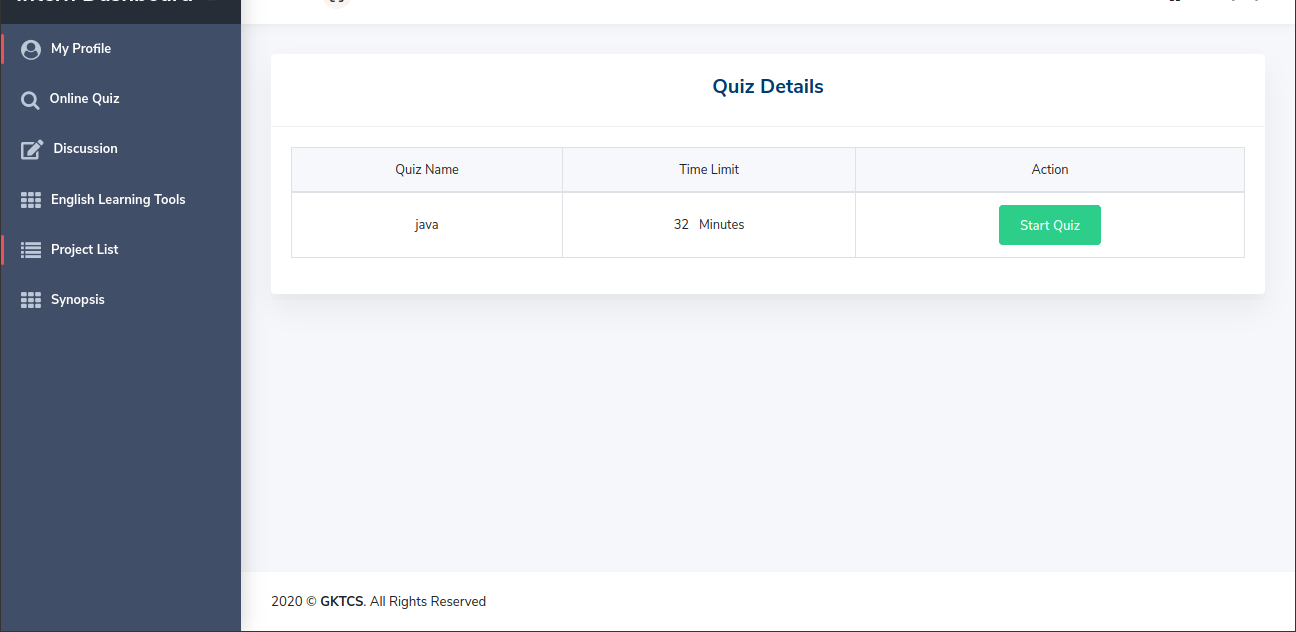 As soon as you click on the start quiz the timer will get started. There will be MCQ questions, to choose your answer click on the select answer tab then multiple options will be displayed from that you have to select one answer, as soon as you select the answer it will get automatically saved and you can attempt for the next.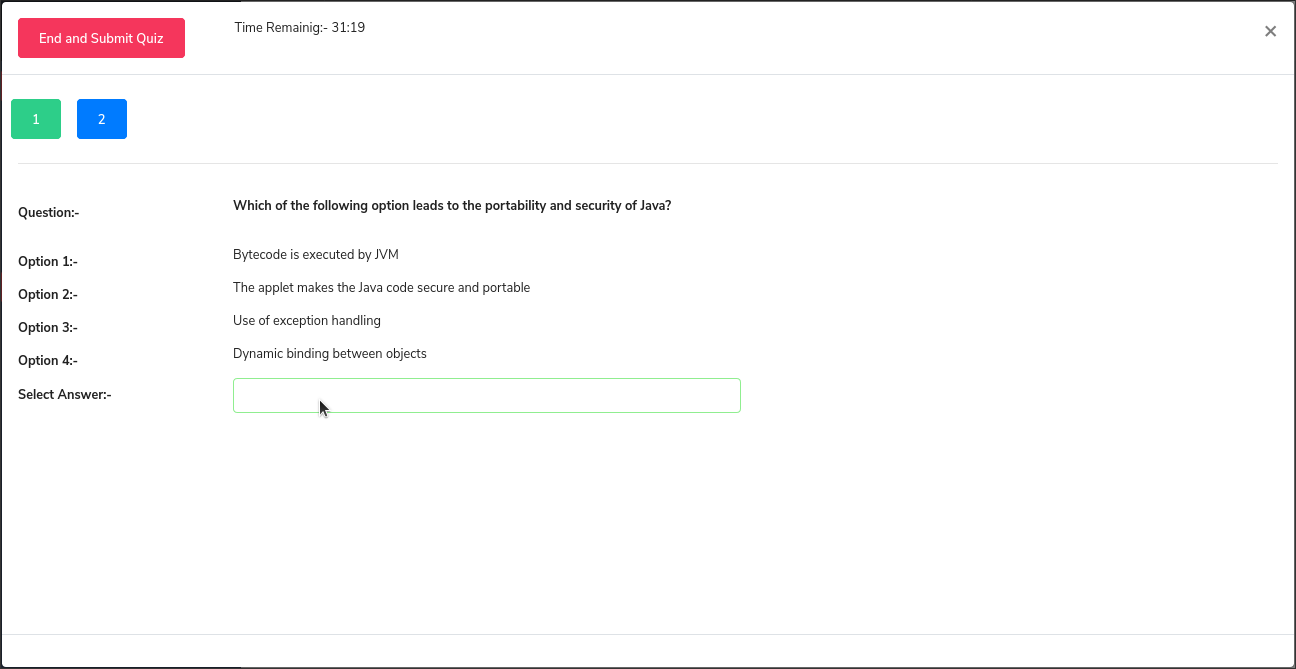 After finishing the quiz you can view your result. This score will automatically get forward to the manager. Depending upon your score the project will be alloted to you the multiple task within it.
You can see your project under project list which is given by the manager.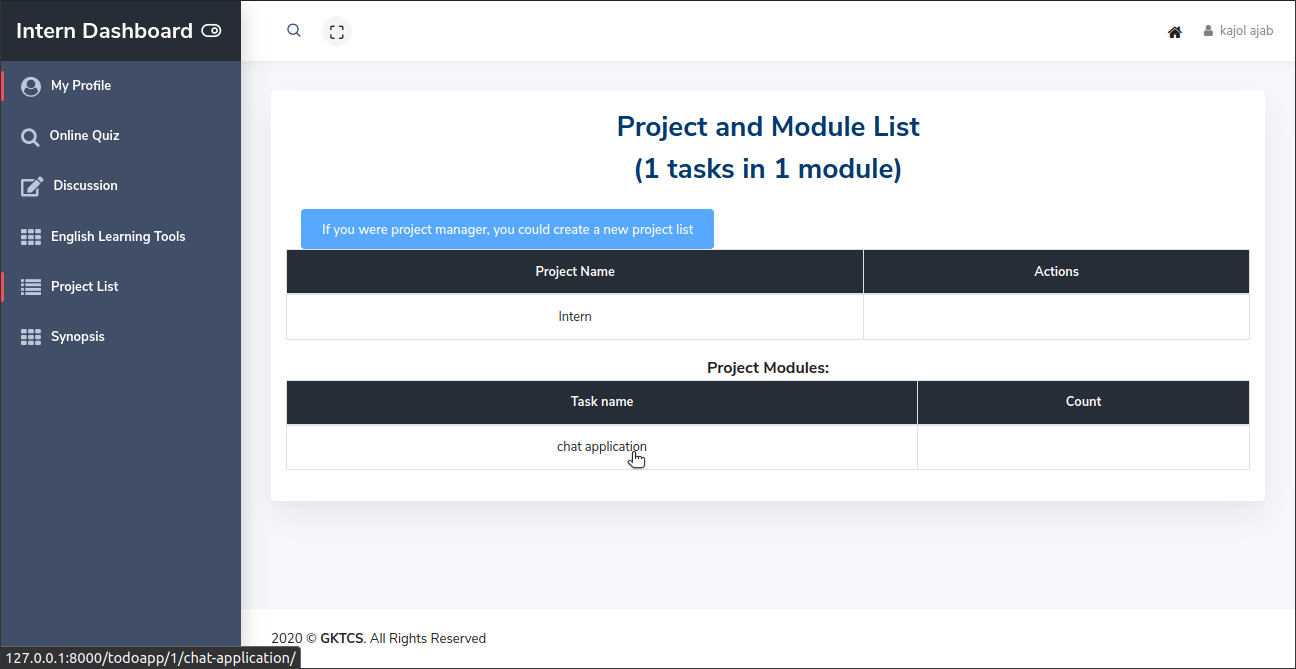 You can see the status about your task via clicking on the task name :
You can update or comment about your task via clicking on the task then you'll see: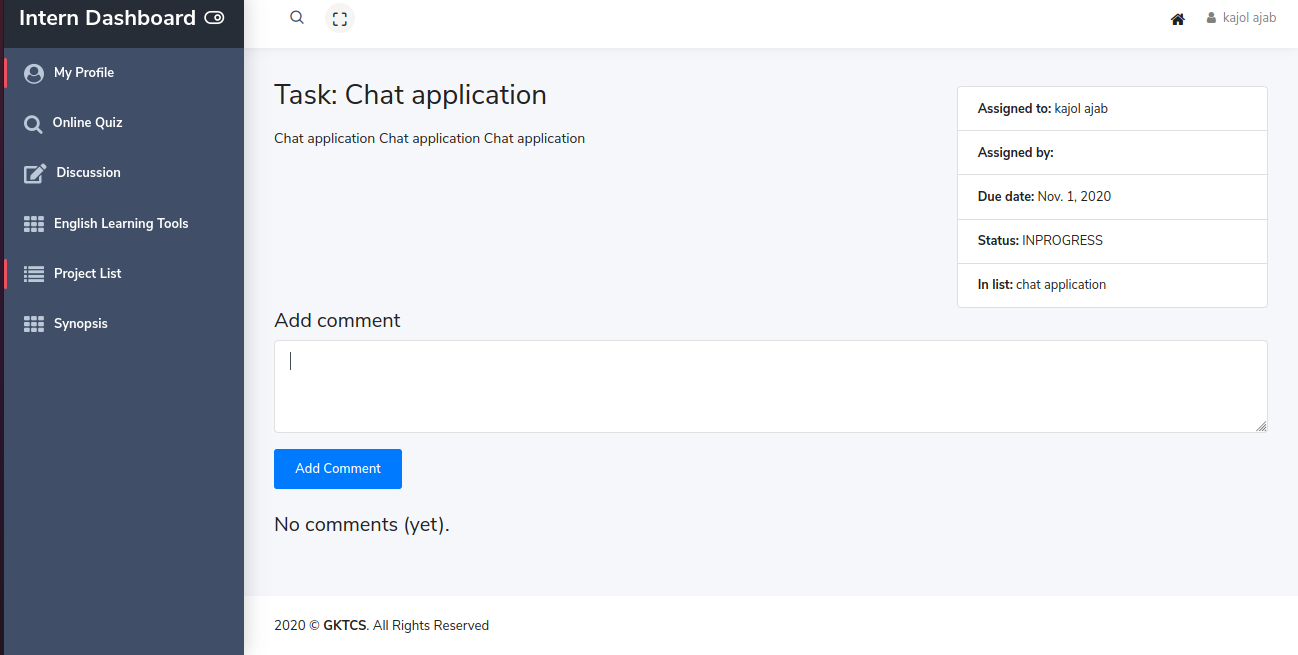 When you receive the project then 1st step to start the project is to create synopsis, so for that click on Synopsis tab given in the left bar. There are seven steps to complete the synopsis. The instructions are given in that which you have to follow and create it.
Step 1: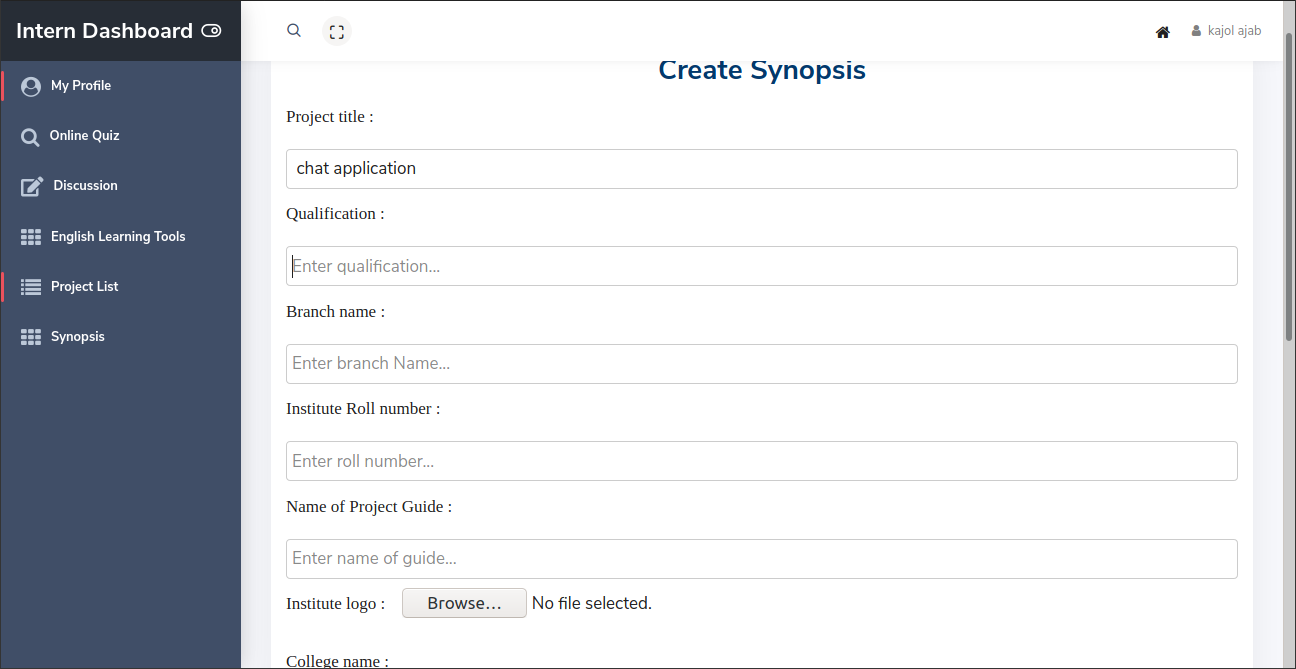 Step 2: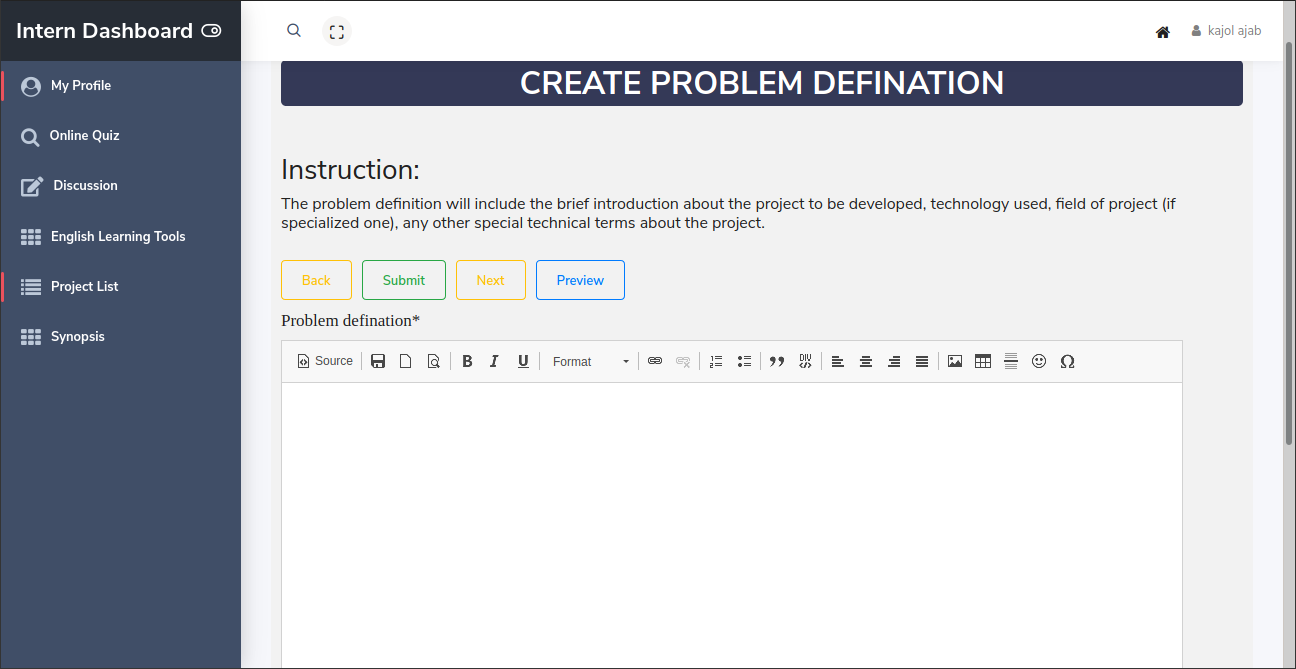 Step 3: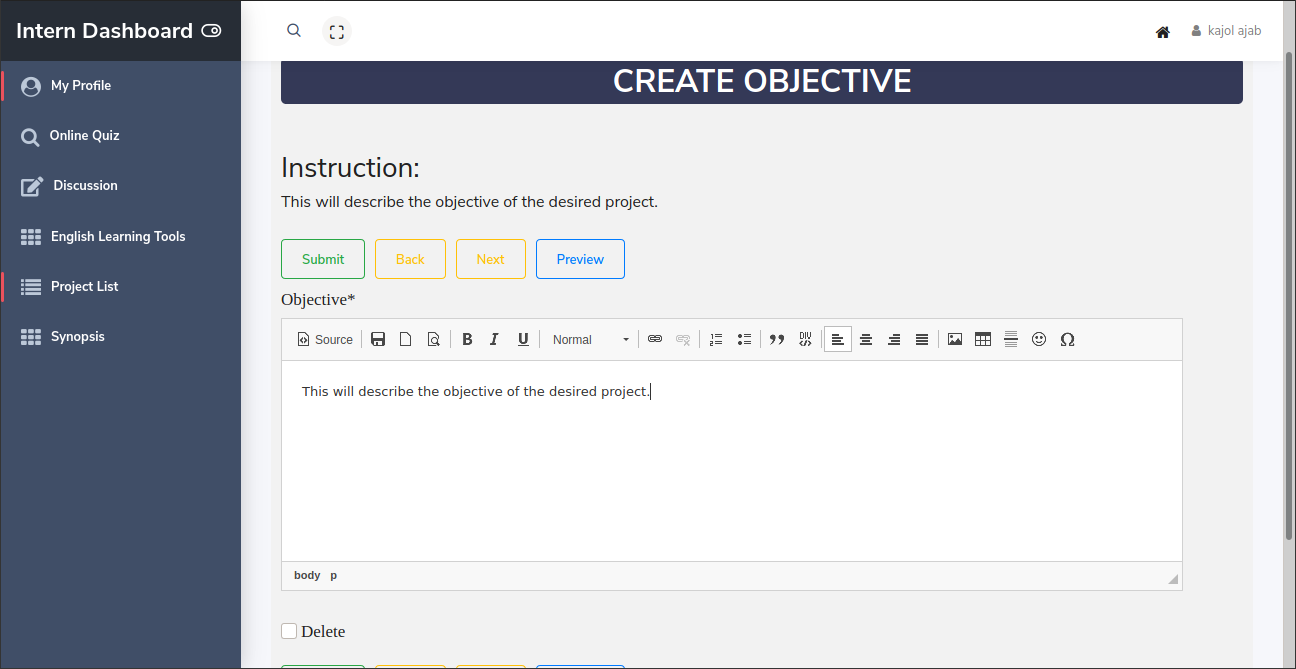 Step 4: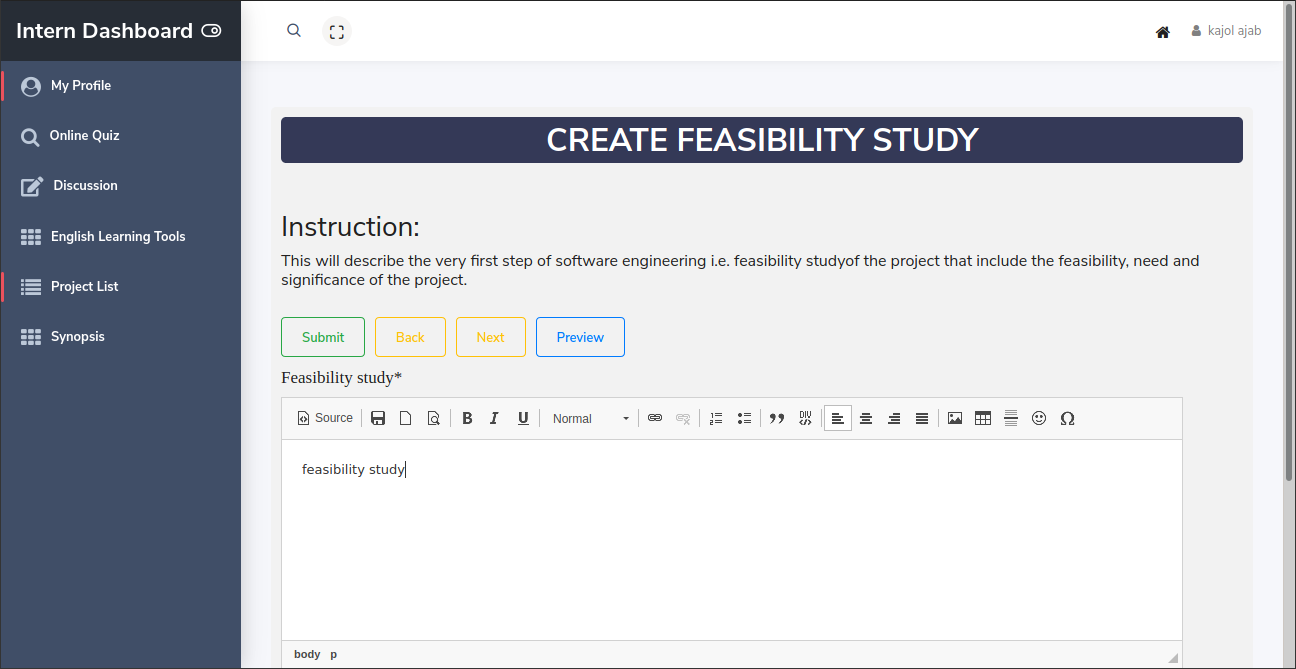 Step 5: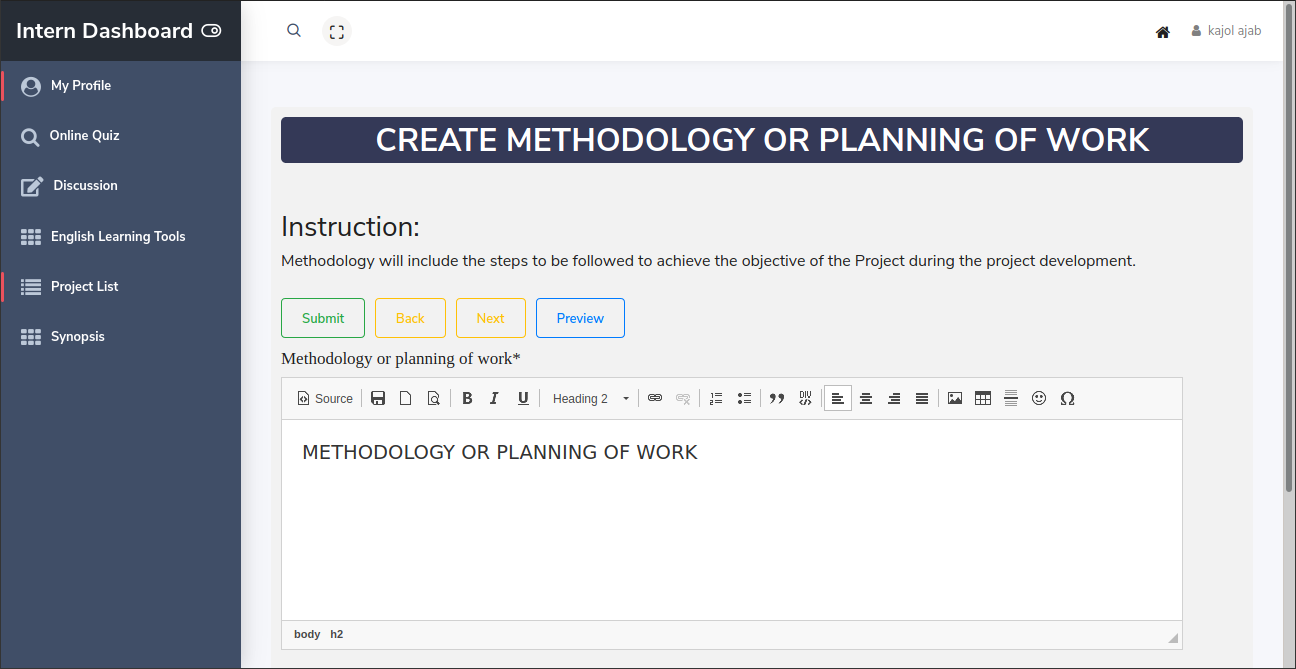 Step 6: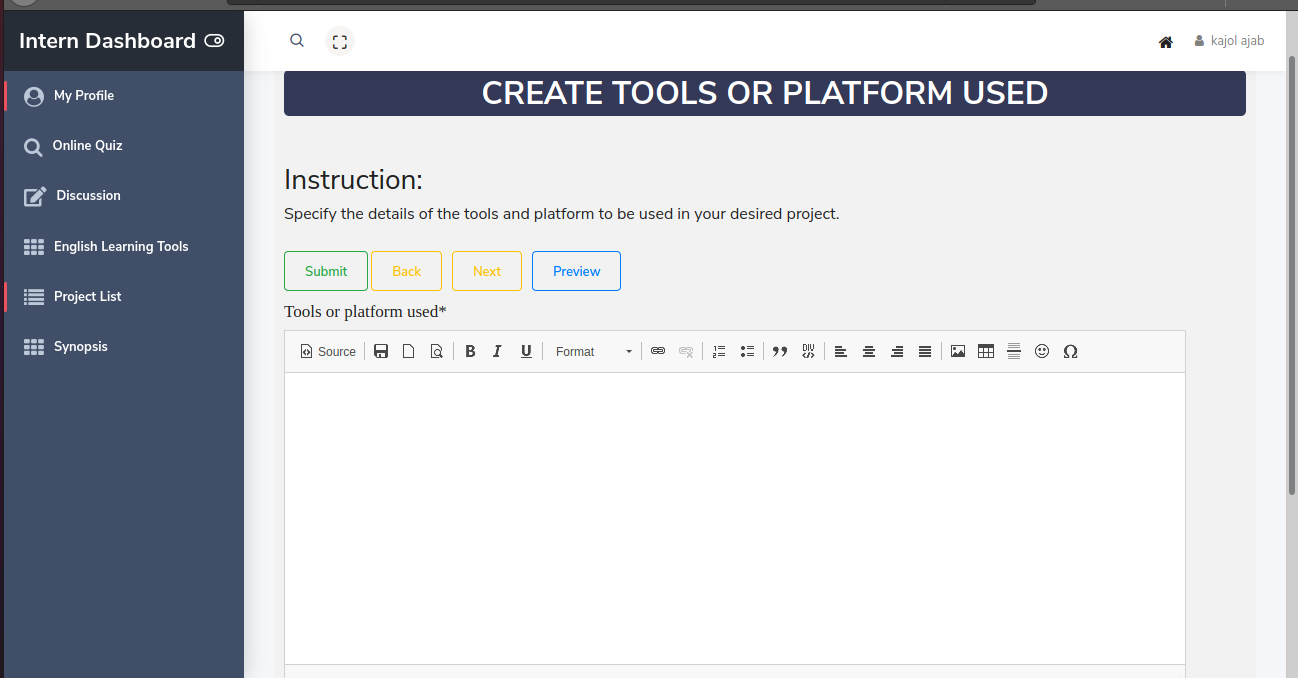 Step 7: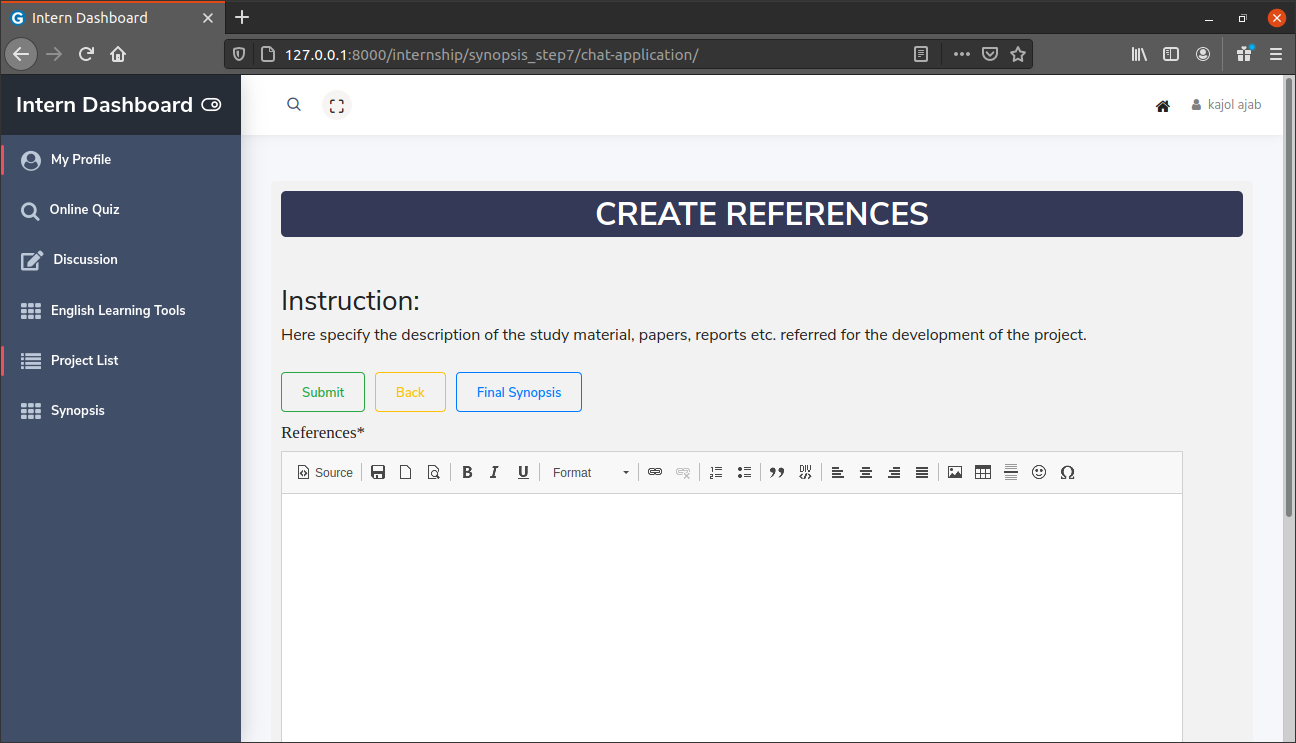 After finishing to view complete synopsis click on final synopsis.
If you want to edit or update then click on synopsis tab which is in the left bar then go down and select the synopsis.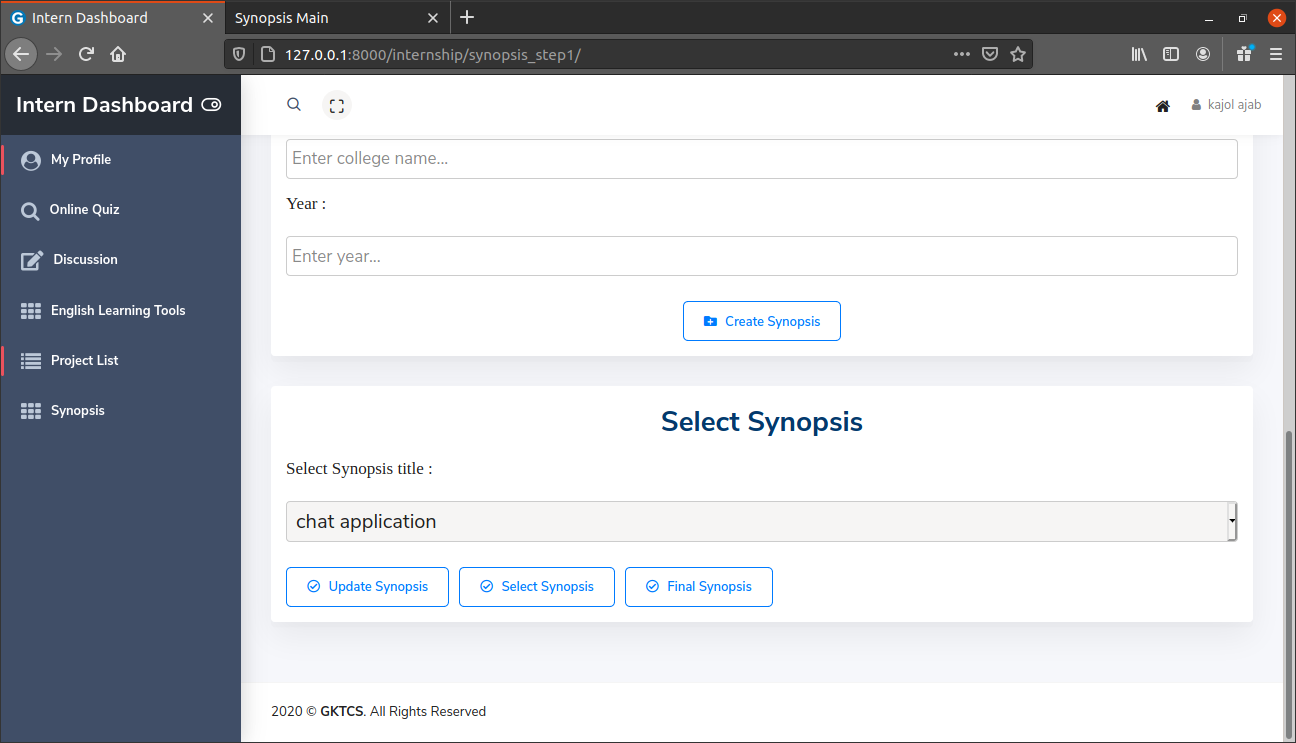 0
Like